Who doesn't love luxury sports cars? Since the first of their kind was rolled out from the manufacturing lines, these spectacular vehicles have always been associated with wealth, success and an elevated social status.
Although the overwhelming majority of them are owned by men, 93% in the case of the Lamborghini, the fact is that regardless of whether you're a man or a woman, there's something about the sleek aesthetics of a sports car body that catches the eye. This is not even factoring in the thrill you feel when you hear the power of the engines revving.
Here is a list of the world's fastest, most luxurious, and most expensive sports cars, please read on!
1. Koenigsegg CCXR Trevita, $ 4.8 million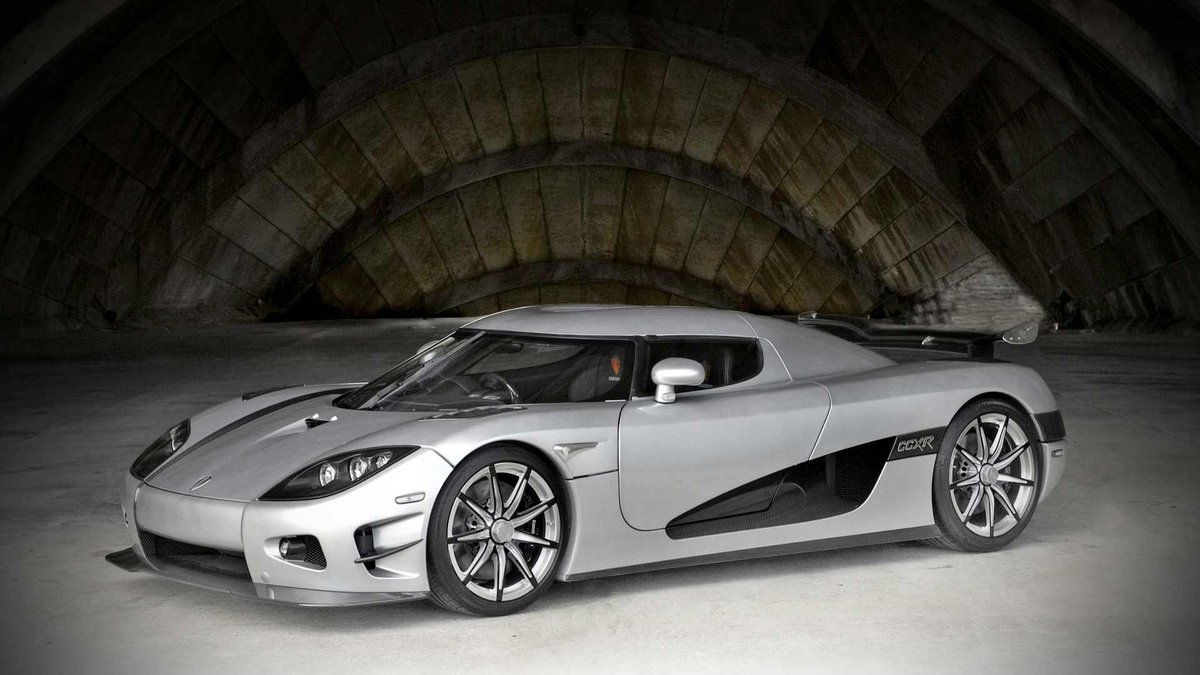 Koenigsegg Official

The Koenigsegg some say was recently bought by Floyd Mayweather – the CCXR Trevita http://koenigsegg.com/koenigsegg-ccxr-trevita-floyd-mayweathers-new-car/ …
This car has the best so-called 'chick magnet' price tag. As of 2016 this is officially the most expensive car in the world. One of the reasons for the price may be that the interior of this supercar is literally covered with diamonds. The ride is powered by a 4.8-liter, double supercharged V8 engine, making this also one of the fastest cars on the planet.
2. Lamborghini Veneno, $ 4.5 million

This supercar has a stronger 'sports' character than the CCXR Trevita. But obviously it has to be on the list, because its hefty price tag of $ 4.5 million puts it comfortably in second place on the luxury sports car list. With a futuristic design, it not only looks beautiful, but its speeds are virtually unbeatable.
3. Lykan Hypersport, $ 3.4 million

Lykan Hypersport hails from Dubai, and has even made a guest appearance in the Fast and the Furious 7 movie. It has the same appealing looks as the Veneno, but with the addition of scissor doors, thus exquisitely combining luxury and aesthetics.
The state of the art interior boasts an impressive display and functionality, controlled by a central screen evocative of the Star Ship Enterprise.
The engine is a 3.7-liter twin turbo beast revving up 770 hp, and able to accelerate the car from 0 to 60 mph in just 2.8 seconds.
4. Bugatti Veyron Limited Edition, $ 3.4 million

No fastest sports car list would be complete without mention of the time-honored Bugatti, and the Veyron is indeed a supercar. Its sexy curvy lines are the perfect mix of classy and sporty. Bugatti's designers have created a machine capable of maxing over 200 mph, with an engine up to a staggering 1200 hp. Now that is horsepower – or should we say auto power?
5. Pagani Huayra BC, $ 2.6 million

This megacar shares some of the futuristic looks of the Veneno. Made of carbon fiber, the Pagani has just recently received a face lift. The engine boasts a mere 789 hp.
6. Ferrari F60 America, $ 2.5 million

This well-known vintage favorite among the mega rich does not look futuristic. The latest Ferrari F60 America, named to pay tribute to 60 years of sales in the US, is strongly reminiscent in appearance of the classic Berlinetta. However, clearly performance is more than up-to-scratch. The engine is a 6.2 liter V12, and delivers 740 hp which translate to a top speed of 210 mph. If that is not enough, the car reaches 60 mph in 3.1 seconds.
7. Bugatti Chiron, $ 2.5 million

A close relative of the Bugatti Veyron, the Bugatti Chiron has pushed performance to another level. It retains many of the same design principles as its predecessor, but its engine boasts 1500 hp, while acceleration is outstanding with 0-60 mph being reached in just 2.5 seconds. Top speeds are also in line with the manufacturer's fame, reaching a staggering 260 mph.
8. Aston Martin One-77, $ 1.85 million

The external appearance of the Aston Martin One-77 is more prosaic, which partly accounts for its lower price tag. Nevertheless, its looks bely the fact that this luxury car is capable of attaining a max speed of 220 mph, and accelerate to 60 mph in just 3.4 seconds. It is clearly no ordinary luxury car.
9. Koenigsegg Agera R, $ 1.6 million

This is another supercar bearing the signature of Koenigsegg, but with a more modest price tag attached. The Agera R has a unique design feature, however. All of them have the scissor doors and reach a maximum speed of 235 mph. However, the company has programmed the Agera's electronics system to reach an even higher top speed of 270 mph, but this is only attainable by signing a special agreement with the manufacture to electronically 'unlock the speed'!
10. McLaren P1, $ 1.35 million

Last on the list, for a mere $1.0 million plus some loose change, is the McLaren P1. Carrying a V8 turbocharged motor, it is able to reach 60 mph in just 2.7 seconds, while it can run at a maximum speed of 217 mph, as soon as all its 900 hp are unleashed.
So those are the price tags – but some would say they are actually worth a lot more!
Sumber : zuuonline.sg
——————————————————————————————————————————————-
BONUS : LAGI KISAH KERETA YANG MENARIK UNTUK KORANG!!!
(Gambar) Lamborghini keluarkan supercar yang boleh 'baiki diri sendiri'…Wow!!!
Lamborghini has created the world's first self-healing sports car. The Terzo Millennio, which translates as third millennium in Italian, has the ability to detect and repair cracks in its body work.
Using sensors the car can conduct its own health check to detect any damages and self-repair itself by filling the crack with nanotubes to prevent it spreading.
The super car was created in collaboration with researchers from the Massachusetts Institute of Technology (MIT) in Boston.
Stefano Domenicali, manager and CEO of Lamborghini, said: "Collaborating with MIT for our research and development department is an exceptional opportunity to do what Lamborghini has always been very good at – rewriting the rules on super sports cars.
"Now we are presenting an exciting and progressive concept car.
"We are inspired by embracing what is impossible today to craft the realities of tomorrow; Lamborghini must always create the dreams of the next generation."
The all-electric car is powered by supercapacitors rather than conventional batteries.
The car has an energy storage system which allows it to rapidly charge and hold more power than a battery.
Professor Mircea Dinca, from the MIT, added: "The new Lamborghini collaboration allows us to be ambitious and think outside the box in designing new materials that answer energy storage challenges for the demands of an electric sport vehicle. We look forward to teaming up with their engineers and work on this exciting project."
The supercapacitors are made using carbon enabling them to be formed into the car's body panels as they are smaller and lighter than conventional batteries.
Each of the car's wheels includes its own integrated electric engine that glow as you drive.
The project started a year ago, Mr Domenicali added: "Exactly one year ago we have signed an agreement with the MIT-Italy Program at the Massachusetts Institute of Technology which marked the start of a collaboration between two outstanding entities for the creation of a project that intends to write an important page in the future of super sports cars for the third millennium."
http://www.telegraph.co.uk/news/2017/11/11/lamborghini-creates-self-healing-sports-car/amp/
Sumber : Telegraph.co.uk